Guradesh Mann is a fitness enthusiast and a prominent name in the health and fitness industry, he hails from Chandigarh and has been inclined towards fitness ever since he was in high school.
Online Fitness Trainer & Contest Prep Coach
MNU Certified Nutritionist
Bachelor's in Physiotherapy
Diploma in Orthopaedic Medicine
Have been coaching clients since 2007
Director & Co-founder of Ultimate Fitness Evolution
Director & Co-founder of Elite Coaches & Nutrition Academy
THE INCEPTION OF GM STRENGTH SERIES
The COVID-19 lockdown created a lot of hurdles for everyone and being enthusiast, the in-availability of proper equipment was one of my biggest concerns. When this pandemic started, I thought of getting some exercise equipments in the form of some dbs & plates so that I could continue my own training at home. I was lucky enough to arrange everything just before the lockdown started.
In the meantime, I decided to setup my home gym & looked for multipurpose machines which could provide the most functions while taking up least amount of space.
I ended up finding some good options but I had one problem, the ceiling of the room in which I planned to setup my gym was low & none of the selections would fit in it. So I did some research & decided to design a machine for myself which would fit in that room, along with being versatile.
I got my inspiration from various different models & came up with the design which I thought would suit my needs the best. In the process, I developed an interest in designing machines & thought maybe other people could benefit from my ideas. I decided to launch few products which would solve the purpose of setting up a home gym in these hard times. Thus the GM Strength Series was born, the main motive was to make equipments which had the most amount of functions & took the least amount of space.
The MULTIFUNCTIONAL GM POWER CAGE is a hot product which is in high demand at the moment.
As the brand has become an instant success I am planning to launch more products in the future.
GM STRENGTH SERIES POWER CAGE
It is a perfect choice if you are planning to set up a HOME GYM or PERSONAL TRAINING STUDIO.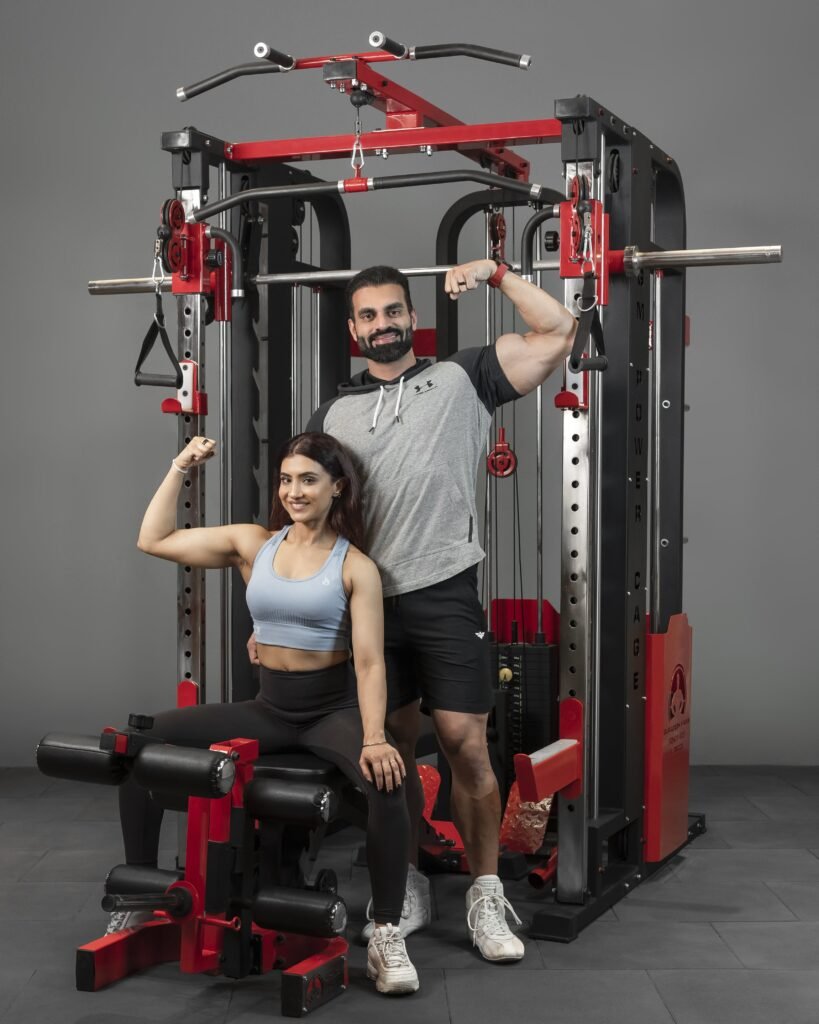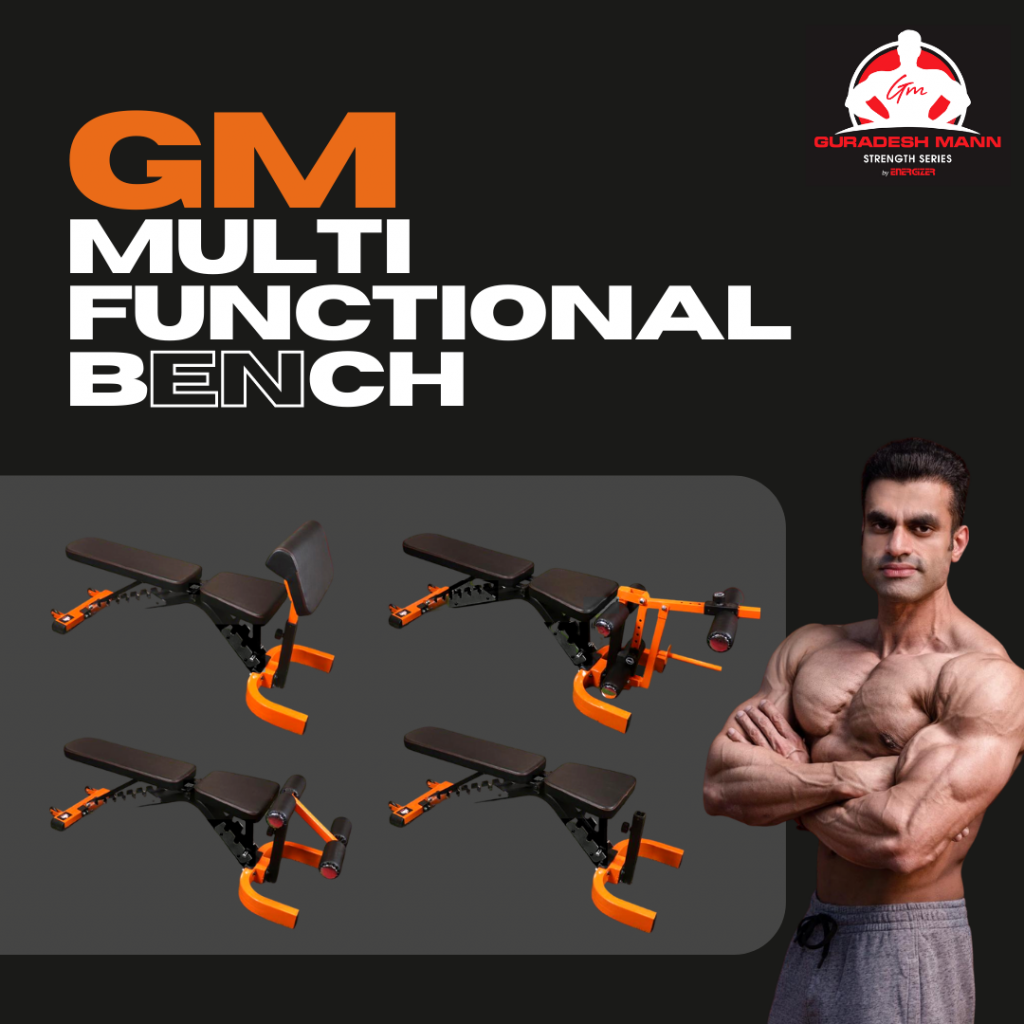 GM Strength Series Multifunctional Bench
Comes with 3 attachments: